Cartographies of Us #1/ "Rituel·le·s"
Since 2016, the Cosmomorphe project has been reconsidering the human as one living being among many for the purposes of composing a world common to both the human and non-human. In 2019, beginning with Station 15 – Faire Chair, comment changer de paradigme dans des mondes enchevêtrés? – and 16 – Métamorphose et contamination, la permanence du changement, the need for a true metamorphosis capable of allowing one to enact one's own imagination emerged. Now more than ever, the increasing amplification of the global crisis calls on us to act, beginning by reestablishing connections: this is what the Fabrique du Nous, initiated by the IAC and URDLA, invites us to do. On this occasion the laboratory is organizing Station 18, Cartographies of Us #1/ Rituel·le·s. What can us mean today? How can one draw up new maps of the relationships between humans and non-humans through the intermediary of the sensitive and through creation? And what roles do women play in the construction of these communities of the living? As an extension of the exhibition Rituel·le·s that explores the way in which female artists seize hold of ancient or newer rituals so as to reappropriate their bodies and enhance the relationship with the Earth and the living, the first step in the creation of these maps of ourselves revisits the "Cosmomorphe" cycle through the question of the common and from an ecofeminist stance, with the objective of building a cosmomorphical us.
---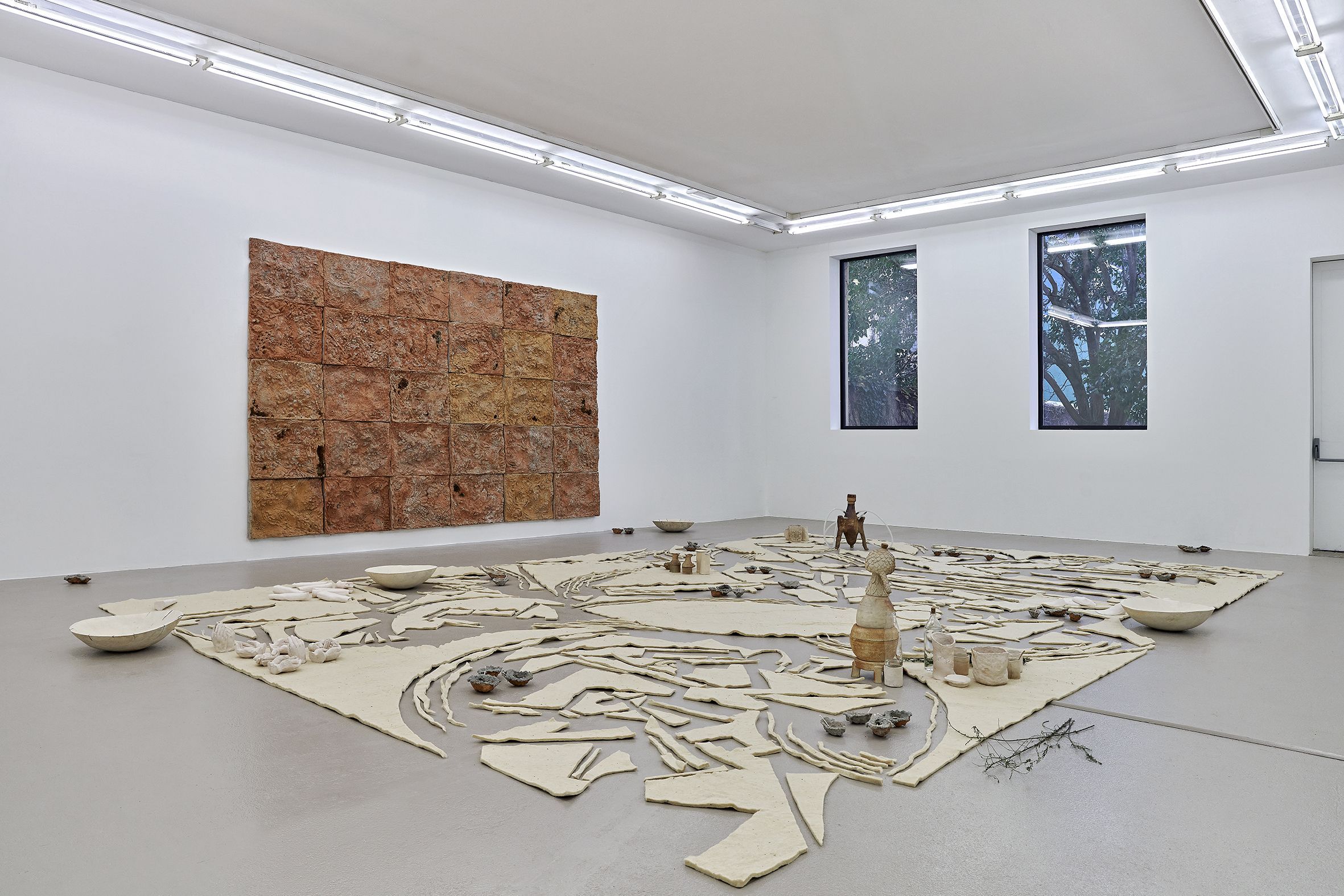 Tiphaine Calmettes, installation in situ, Un sentiment de nature, 2019. Courtesy de l'artiste. © Thomas Lannes
Tiphaine Calmettes, installation in situ, Les Outils, 2017-2020. Courtesy de l'artiste. © Thomas Lannes
Charlotte Cherici, Pourquoi tordu ?, 2018. Courtesy du Frac Île-de-France et de l'artiste.
Amélie Giacomini & Laura Sellies, Celle qui a tourné dix mille fois sept fois sa langue dans sa bouche avant de ne pas parler, ou elle en est morte, ou elle connaît sa langue et sa bouche mieux que tous, 2014-2020. Courtesy des artistes et collection IAC, Villeurbanne/Rhône-Alpes. © Thomas Lannes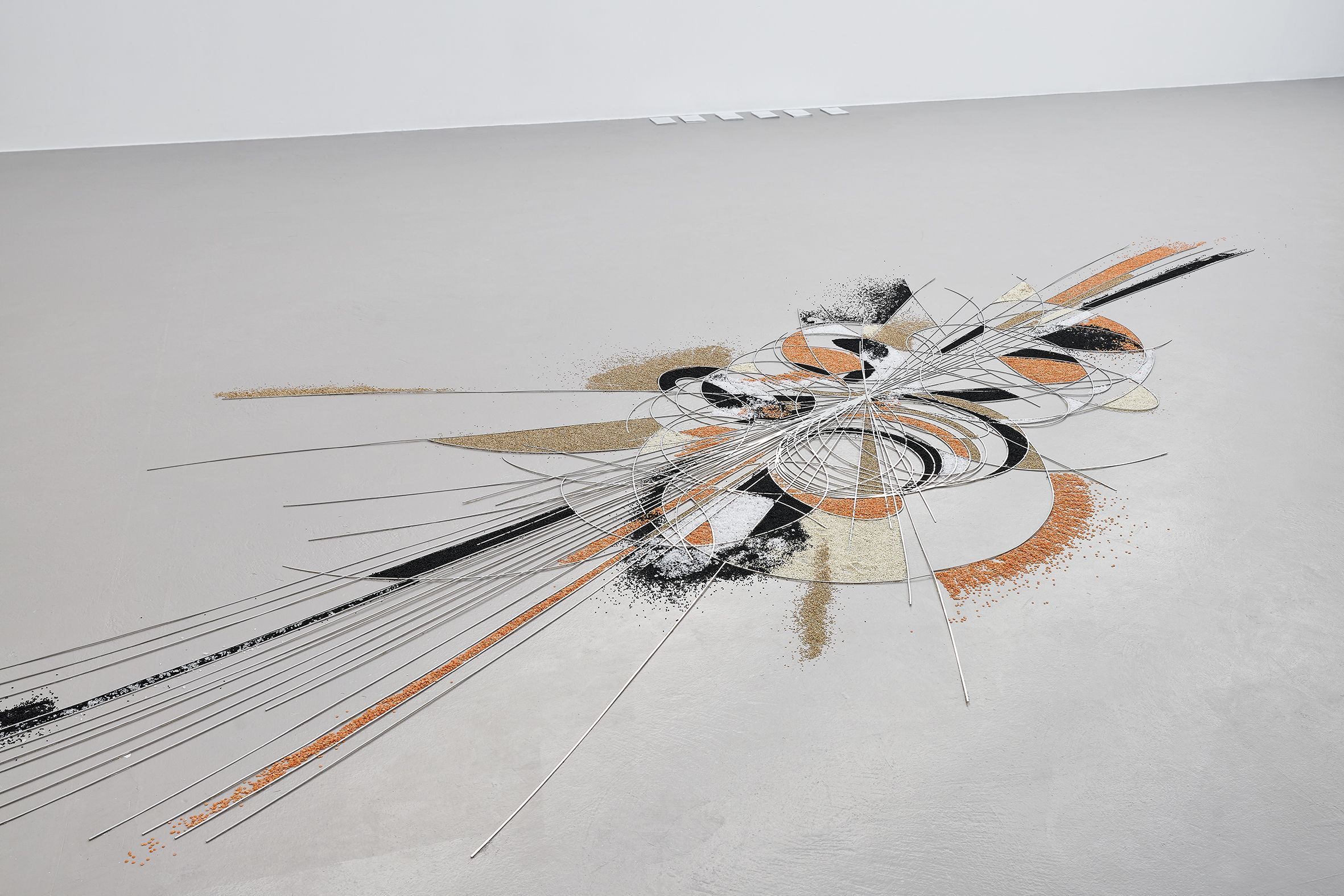 Célia Gondol, "Who ordered that?" Higgs Boson observation leads to mass interaction, 2018. Courtesy de l'artiste. © Thomas Lannes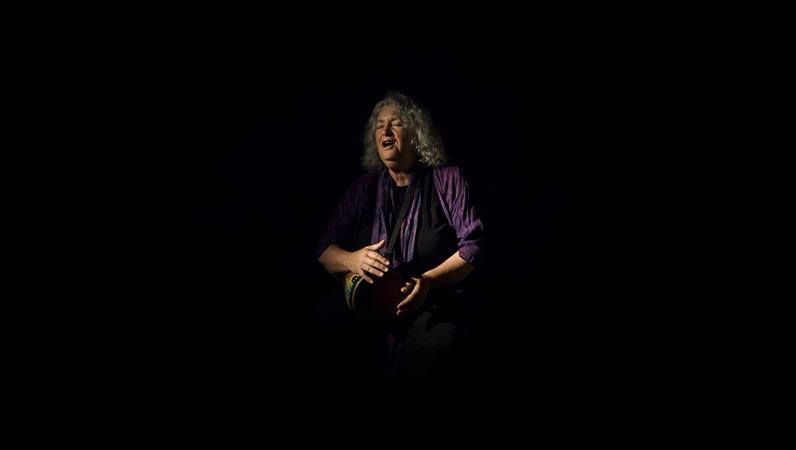 Suzanne Husky, Earth Cycle Trance, led by Starhawk, 2019. Courtesy de artiste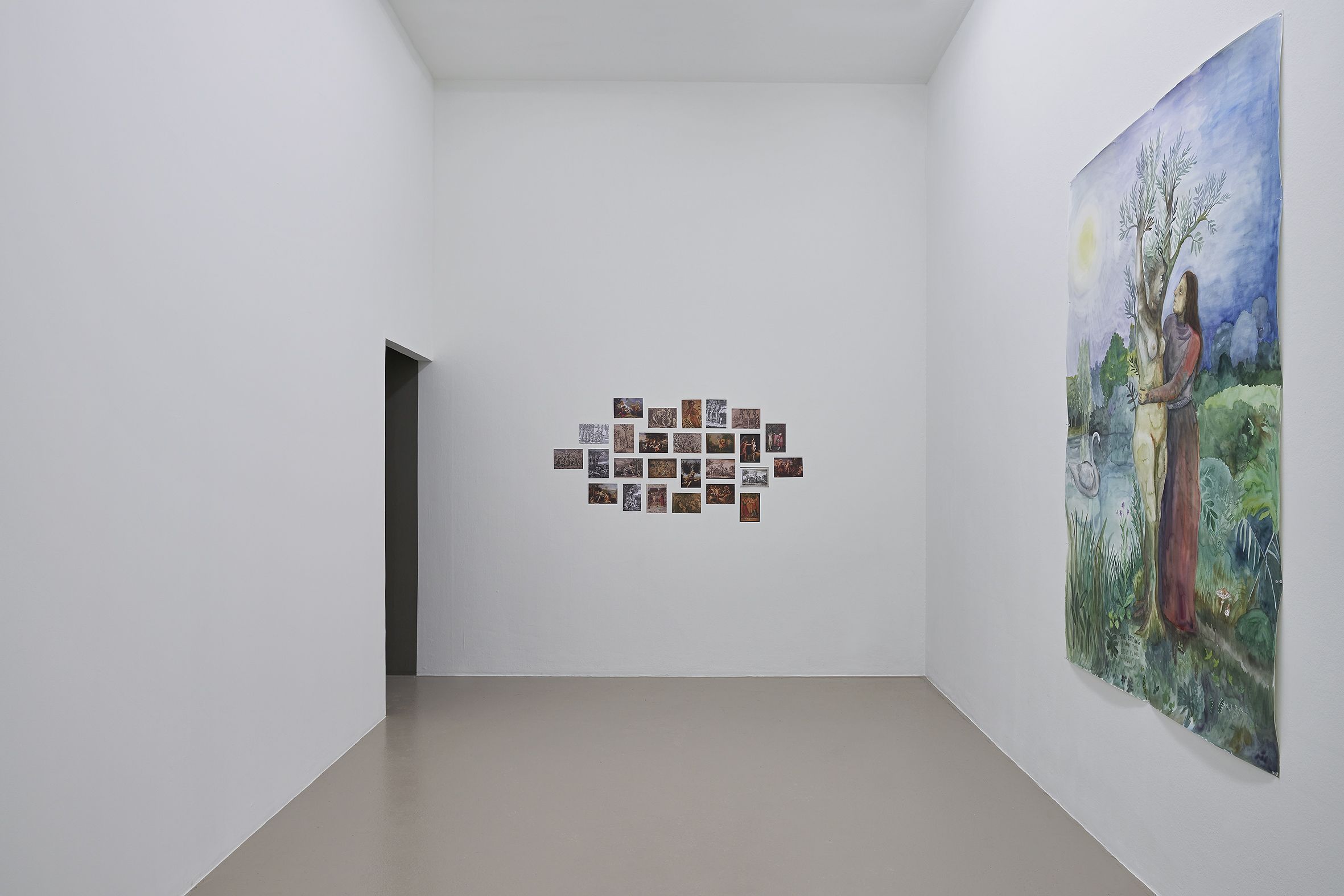 Suzanne Husky, The Setting in What the Story is All About, 2020. Courtesy de l'artiste. © Thomas Lannes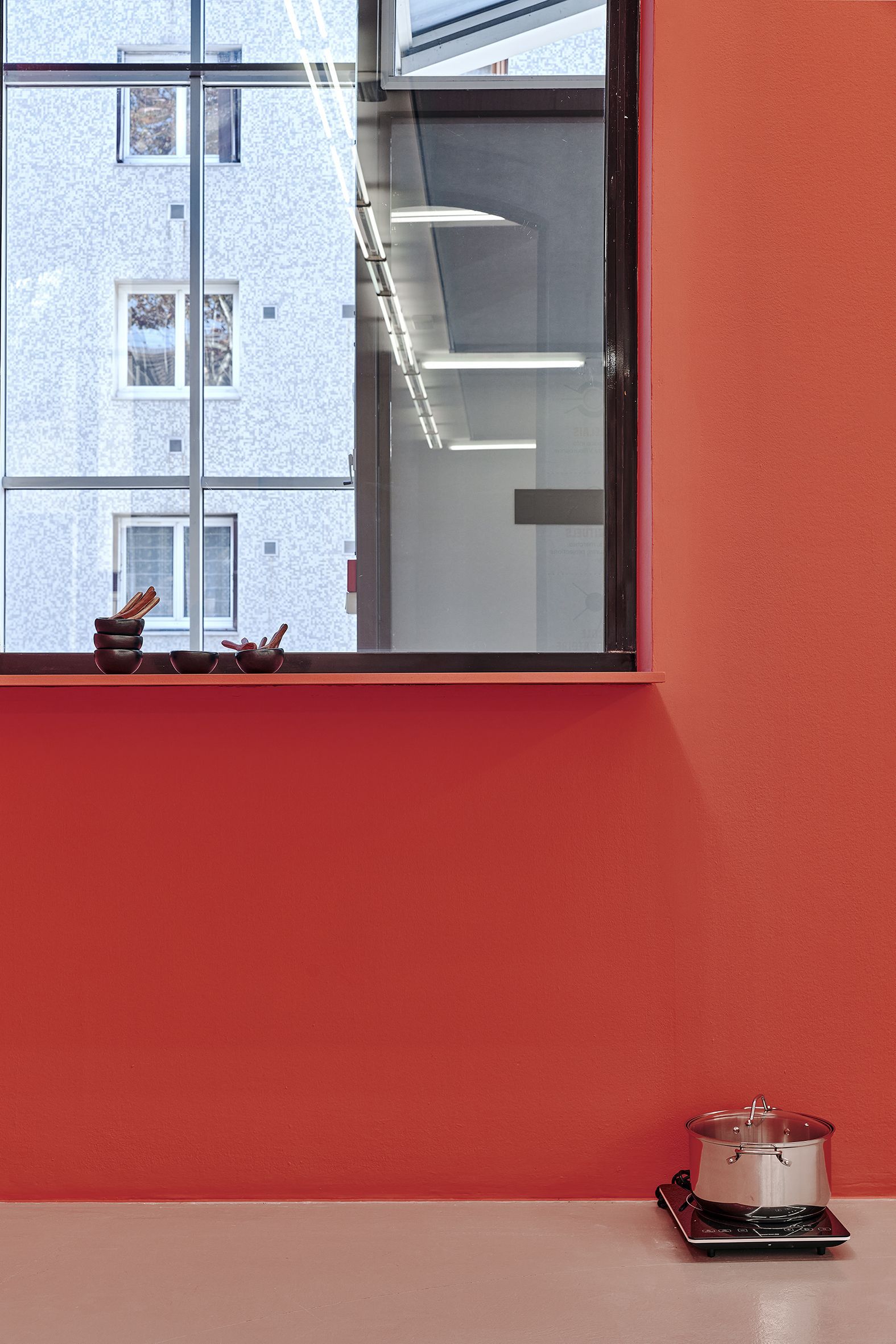 Seulgi Lee, SOUPE, 2020. Courtesy de l'artiste. © Thomas Lannes
Ana Mendieta, Burial Pyramid, 1974. Courtesy Galerie Lelong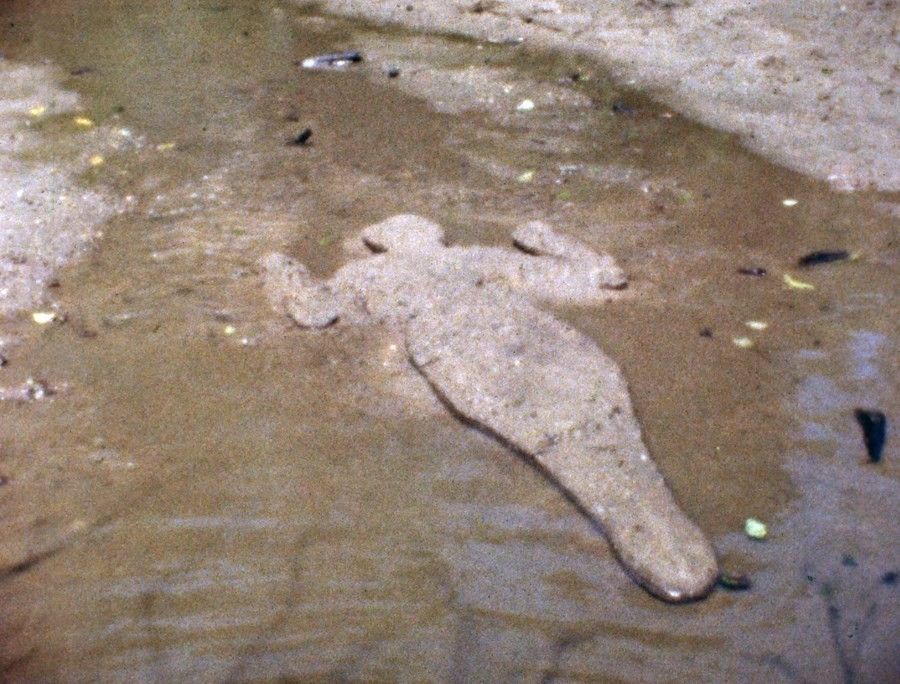 Ana Mendieta, Silueta de Arena, 1978. Courtesy Galerie Lelong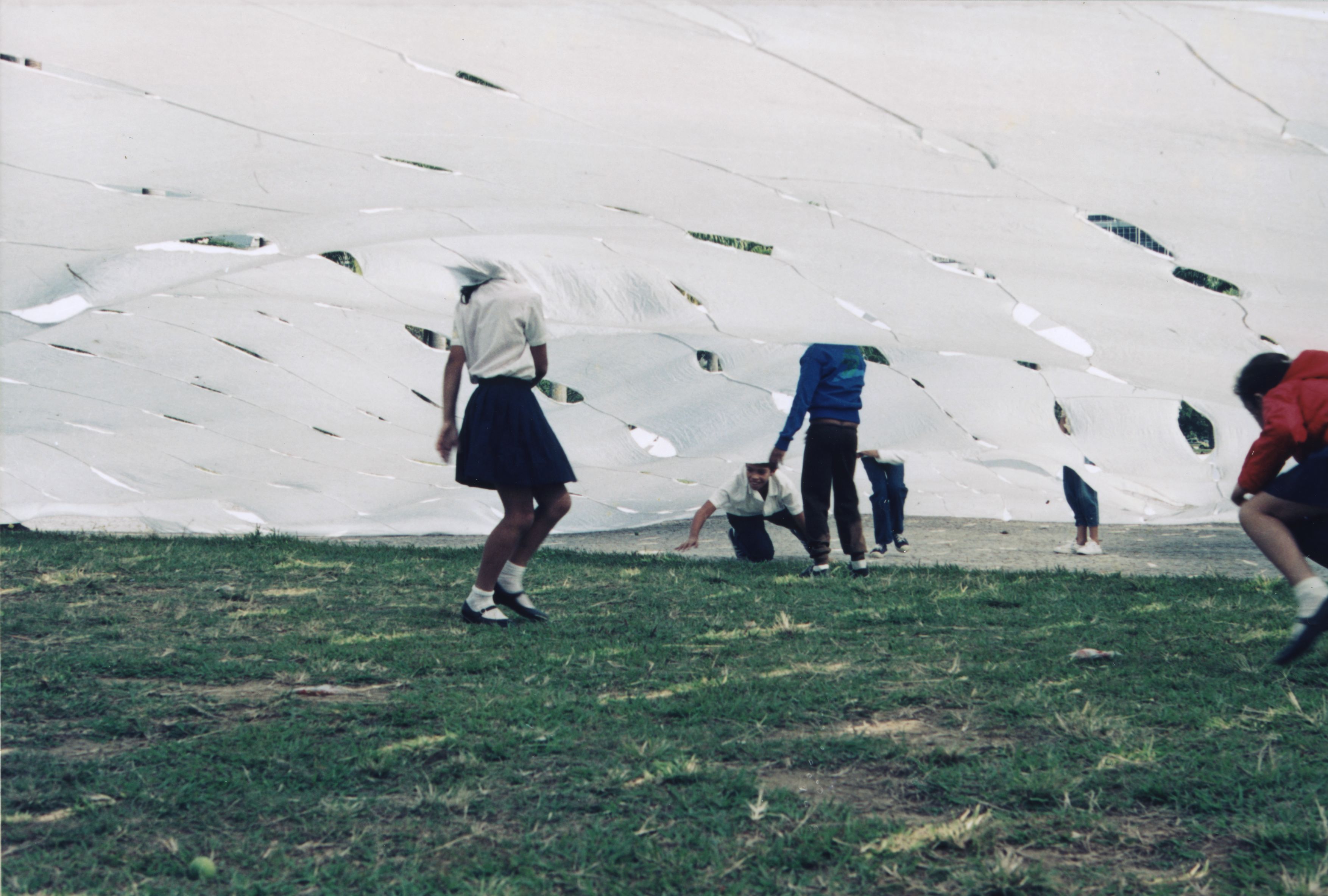 Lygia Pape, Divisor, 2004 et 1968. Courtesy de l'Estate et collection IAC, Villeurbanne/Rhône-Alpes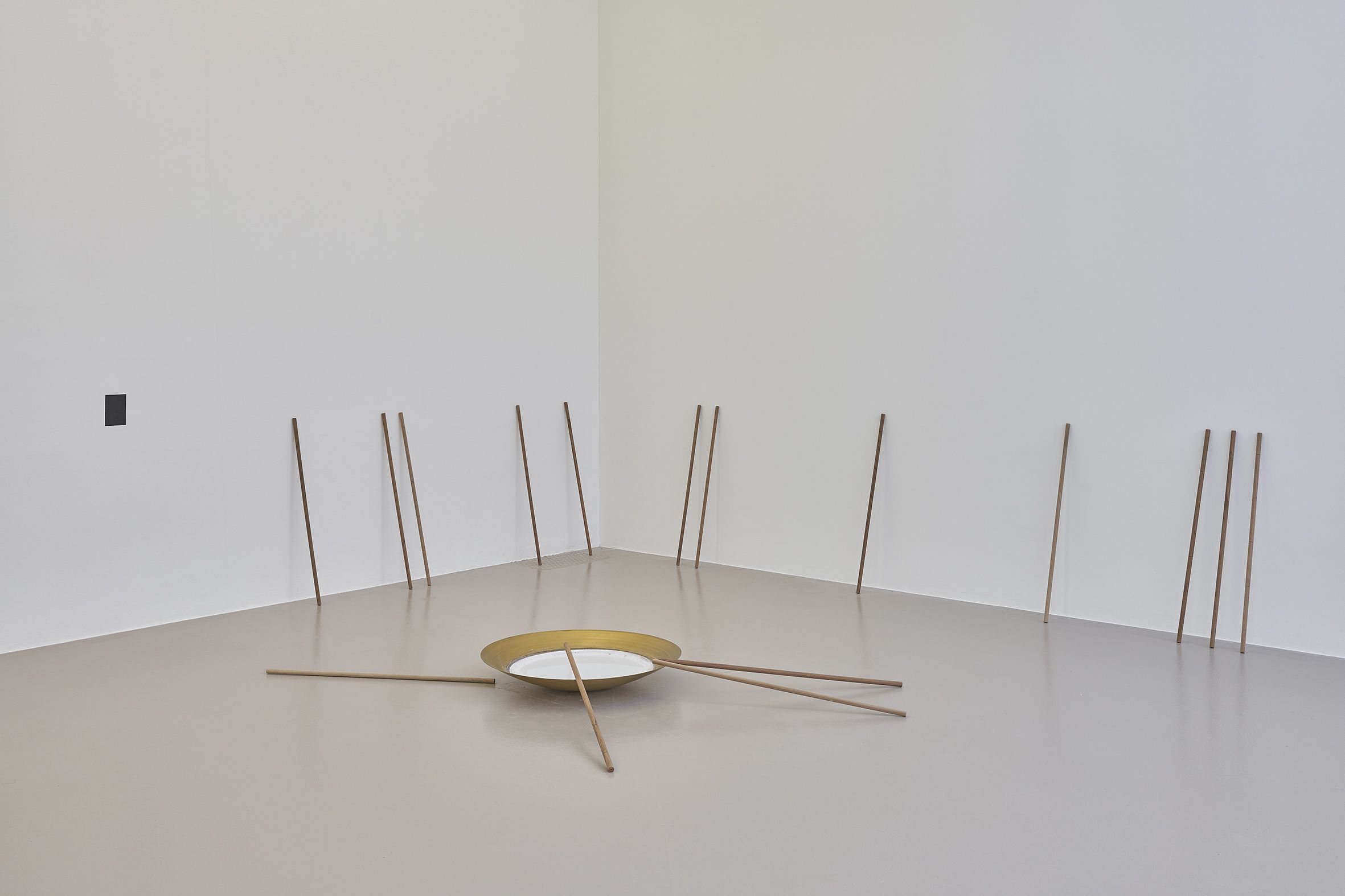 Stéphanie Raimondi, Qui vive, 2016. Courtesy de l'artiste. © Thomas Lannes
Jeanne Burgart Goutal
Comment incarner l'écoféminisme ?
Professor in Philosophy and Yoga practicer
Jules Falquet
Luttes (dé)coloniales autour du «territoirecorps »: de la guerre à l'extractivisme néolibéral au Guatemala
Associate Professor in Sociology, qualified to oversee research, member of the CEDREF- LCSP, Université de Paris
Camille Froidevaux-Metterie
Pour une sororité incarnée
Philosopher, feminist, Professor of political science and head of the Equality Diversity unit at the Université de Reims Champagne-Ardenne
Barbara Glowczewski
Du nous exclusif au nous inclusif: le pouvoir aborigène des mots
Distinguished research fellow at the CNRS Laboratoire d'Anthropologie sociale (CNRS/EHESS/Collège de France/PSL)

Clara Lemonnier
Développer une autre sensibilité à soi
Anthropologist, consultant and professor at Bordeaux University
Pierre Montebello
Soyez des multiplicités
Philosopher, modern and contemporary
Philosophy Professor at Université of Toulouse, author of Métaphysiques cosmomorphes, la fin du monde humain (Les presses du réel, 2015)

Marie Chênel
Moderator
In charge of researches for Station 18
Cyrille Noirjean
Moderator
Director of URDLA (International center estampe & book), psychoanalyst (member of the International Lacanian Association)
- Tiphaine Calmettes, installations in situ (Les Outils, Un sentiment de nature, ...), 2019
- Charlotte Cherici, Pourquoi tordu ?, 2018
- Amélie Giacomini et Laura Sellies, Celle qui a tourné dix mille fois sept fois sa langue dans sa bouche avant de ne pas parler, ou elle en est morte, ou elle connaît sa langue et sa bouche mieux que tous, 2014-2020
- Celia Gondol, "Who ordered that?" Higgs boson observation leads to mass interaction, 2018
- Suzanne Husky, Earth Cycle Trance, led by Starhawk, 2019 ; The Setting is What the Story is All About, 2020
- Seulgi Lee, SOUPE, 2020
- Sandra Lorenzi, Bols chantants et Psaume, 2016
- Ana Mendieta, Burial Pyramid, 1974 ; Silueta de Arena, 1978
- Lygia Pape, Divisor, 1968 et 2004
- Stéphanie Raimondi, Qui vive, 2016
Conception Pauline Créteur & Nathalie Ergino
Friday, January 8th & Saturday, January 9th 2021
On line, to participate : www.i-ac.eu
Nathalie Ergino
Director of the Institut d'art contemporain, Villeurbanne/Rhône-Alpes
Jérôme Grivel
Artist
Ann Veronica Janssens
Artist, teacher at the School of Fine Arts, Paris
Flora Katz
Art critic, independent curator and doctoral student affiliated with the Institut ACTE (Art, Creation, Theories and Aesthetics - CNRS/Université Paris 1)
Sandra Lorenzi
Artist
Théo Massoulier
Artist
Cyrille Noirjean
Director of l'URDLA (International center estampe & book), psychoanalyst (member of the International Lacanian Association)
Stéphanie Raimondi
Artist
Vahan Soghomonian
Artist
Floryan Varennes
Artist
Mengzhi Zheng
Artist