Cosmomorphic practices and Asian "milieux"
Within the framework of the Station 12, proposed by Sandra Lorenzi, The Space brain laboratory proposes to re-evaluate our relationship with the environment through concrete practices that are inspired by a desire and will to become part of it. Founded on a vital co-existence of the multiplicity of beings that inhabit the universe, the philosophies of the Far East have found a striking resonance in the face of collective aspirations driven by the Anthropocene. Liberated from the constituting dualism of Western thought, that considers Man and Nature as distinct and separate entities, their unifying principles offer other points of reference, shifting us towards a world that is common to both human and non-human entities. With special attention being paid to this legacy, the station 12 of the Space brain laboratory invites us to consider our place in the cosmos via the relational and experimental dimension inherent to the philosophical and spiritual practices of Asia. Whether playful or ritual, individual or collective, these "cosmomorphic" practices maintain their distance from any strictly pragmatic aim. In line with a constant interweaving of nature and culture, they serve as a passage from the idea of a world which is global and uniform to that of a one which is unique and living, supported by the "milieu". By activating a set of relationships – economic, technical and symbolic – they initiate ways of revealing, activating and intensifying the interdependent connections between body and mind, matter and life, Earth and cosmos...


From November 3rd, 2017 to January 7th, 2018
Items available for consultation on the works and practices of Marina Abramović, Liu Dan, Agnes Denes, Damien Faure, Robert Filliou, Maria Lai, Wolfgang Laib, Lee Mingwei, Pratchaya Phinthong, Adrian Piper, Charwei Tsai, Chen Zhen...
Reconnecting with the earth: cosmomorphic practices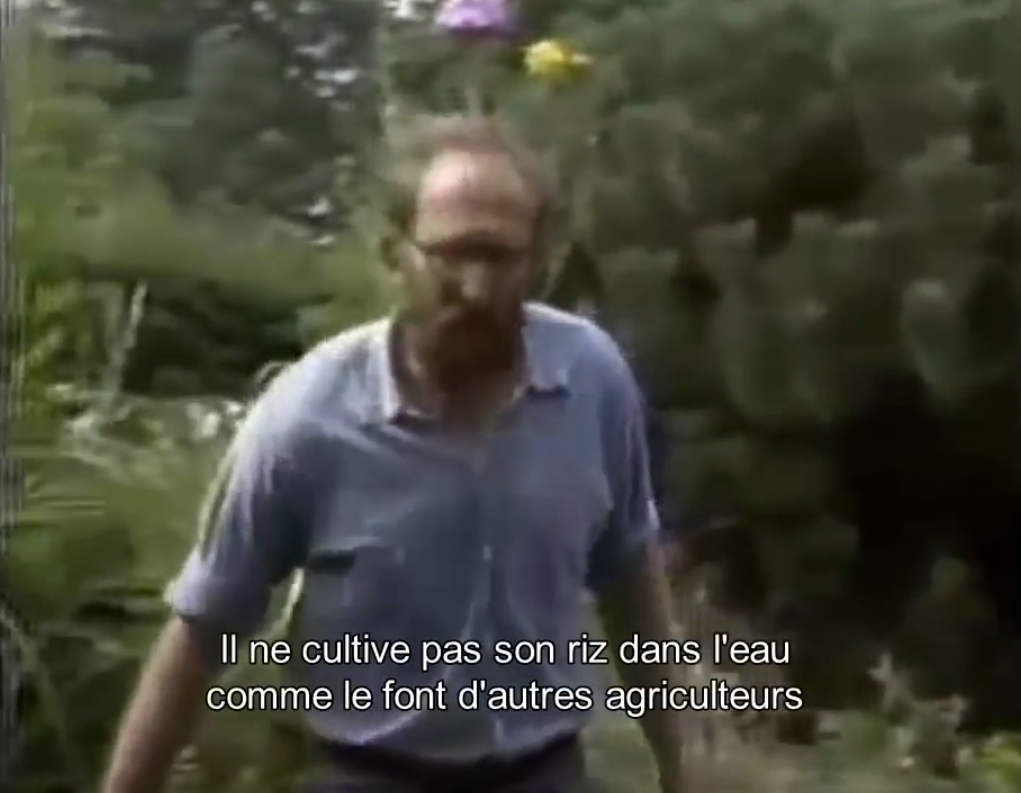 Masanobu Fukuoka, La révolution d'un seul brin de paille, 1981
Film still
Documentary in color, with sound
24' 37''

The documentary is inspired by the book of the same title, La révolution d'un seul brin de paille, published in 1975. Masanobu Fukuoka invites us to change our attitude towards nature, agriculture and food.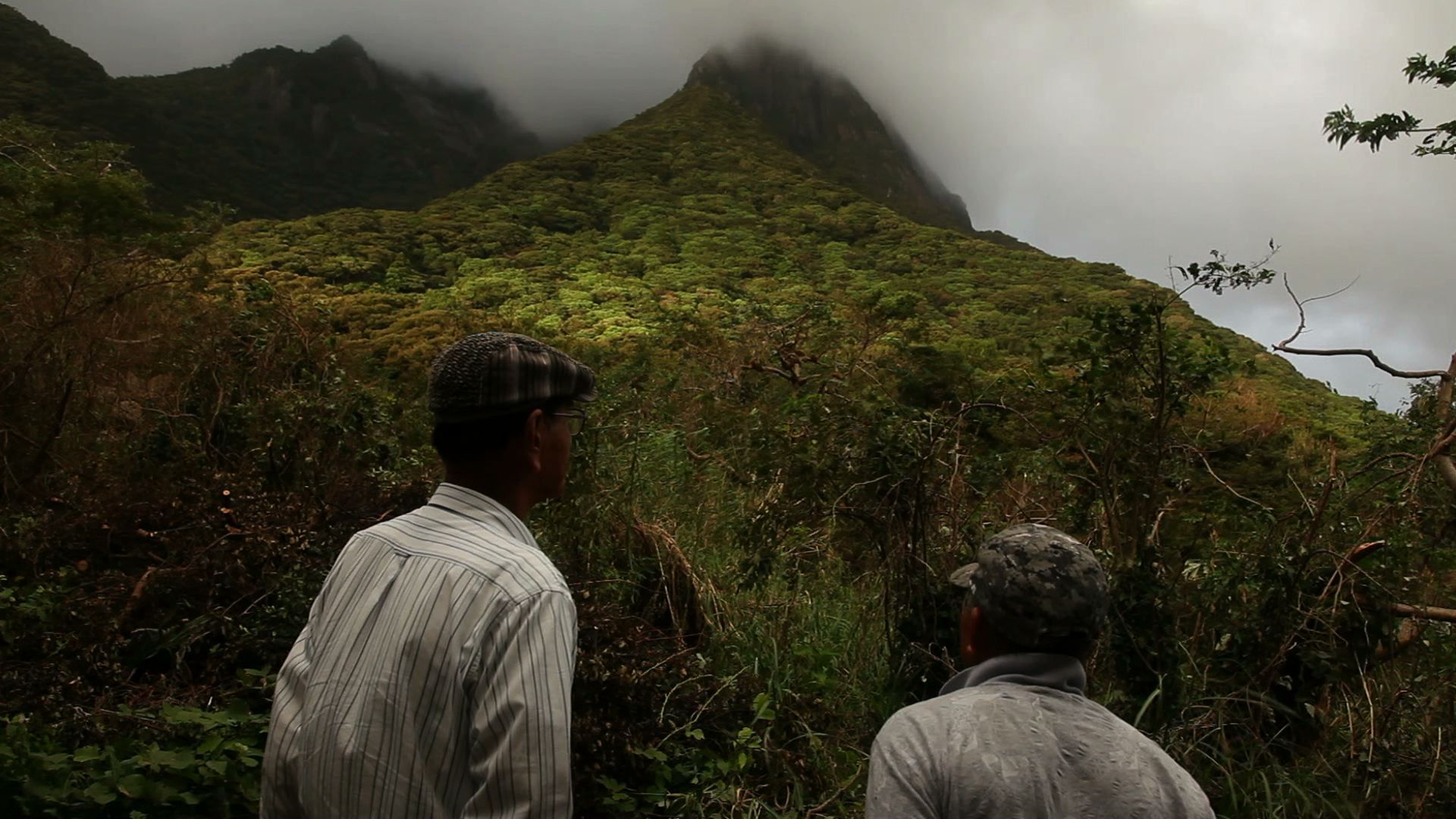 Damien Faure, Milieu, 2015
Film still
Documentary in color, with sound, written and directed by Damien Faure
54'
Production: Matthieu Lamotte
© aaa production

The medium-length film Milieu reveals the beauty of nature by immersing us in the lush vegetation of Yakushima, an island located at the southern part of Kyushu.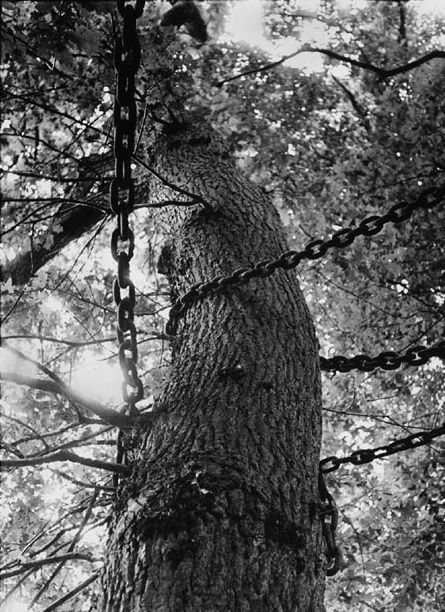 Agnes Denes, Rice/Tree/Burial with Time Capsule, 1977-79/2017
Commissioned by Artpark, Lewiston, New York, first realized in 1969 and then re-enacted at Artpark from 1977-79
Black and white photography of the performance
Variable Dimensions
Courtesy Leslie Tonkonow Artworks + Projects, New York
© 1969-79 Agnes Denes

Rice / Tree / Burial with Time Capsule is a public work created by the artist in1968 in Sullivan County and replayed in 1977 at ArtPark, near Niagara Falls. The work unfolds according to three acts: in the first act, the artist plants a field of rice on a surface of a quarter of hectare. In the second act, the artist connects trees together to constrain their growth. In the third act, a "time capsule" composed of haikus written by the hand of the artist is buried to be reopened after a thousand years.
Chen Zhen, Zen Garden, 2000
Drawing

Zen Garden is one of the many unrealized architectural projects of the artist. Considered as spaces of experimentation, these projects convey the main questions of Chen Zhen's work : transculturalism, the enrichment of the interior life.
Meditative experiences: capturing the vital breath that unites us with the cosmos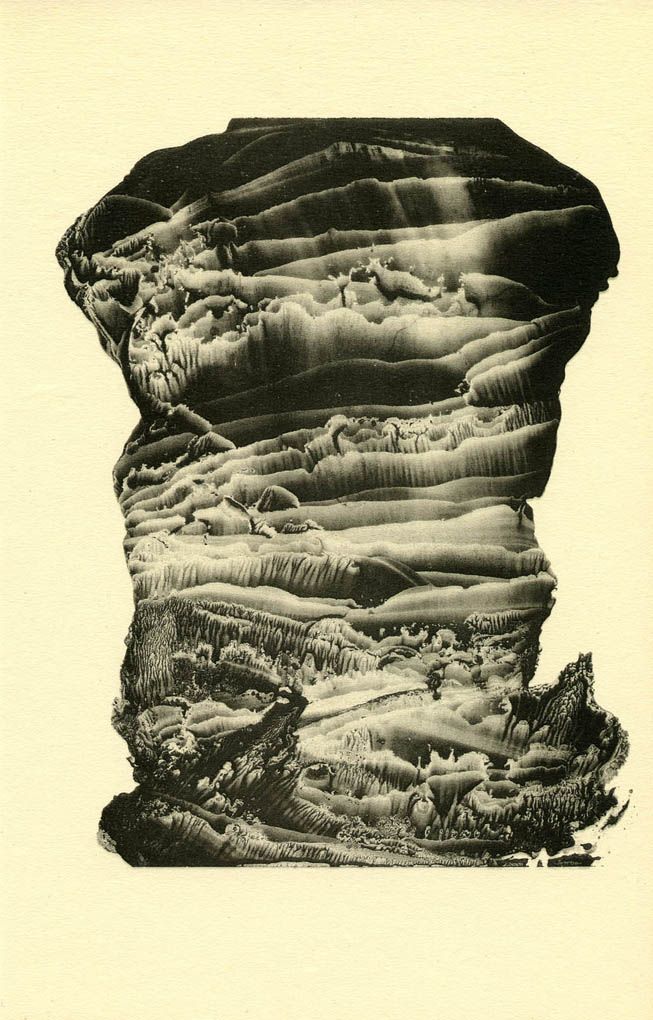 José Corti, Rêves d'encre : Vingt-cinq images présentées par Paul Eluard, René Char, Julien Gracq et Gaston Bachelard. Paris: José Corti, 1945
Paper copies
16.5 x 26 cm
650 numbered copies

Rêves d'encre refers to the "shan sui", the gesture of matter liberation. José Corti (the publisher) uses ink as a fertile fluid for "revealing a cosmos".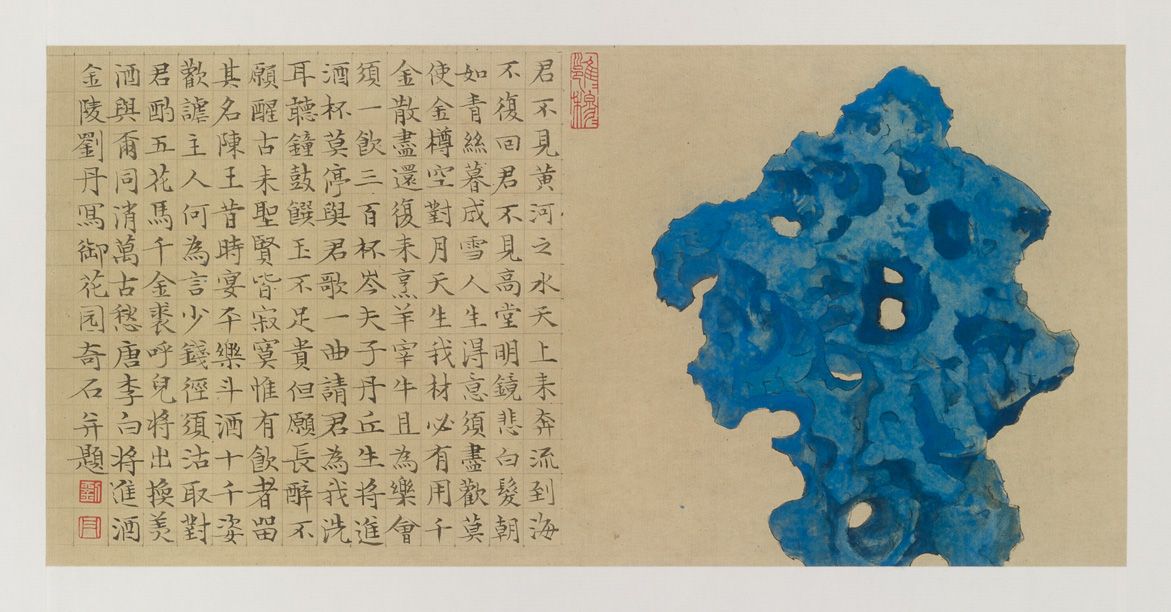 Liu Dan, Blue Rock, Undated
Reproduction
Dictionary painted with watercolor

This work was exhibited during Rochers de lettrés. Itinéraires de l'art en Chine in 2012. The artwork is an analogy of form, which responds to the Liu Dan's philosophy (a future based on tradition) and so as the exhibition's one (the transmission of an ancestral gesture over generations).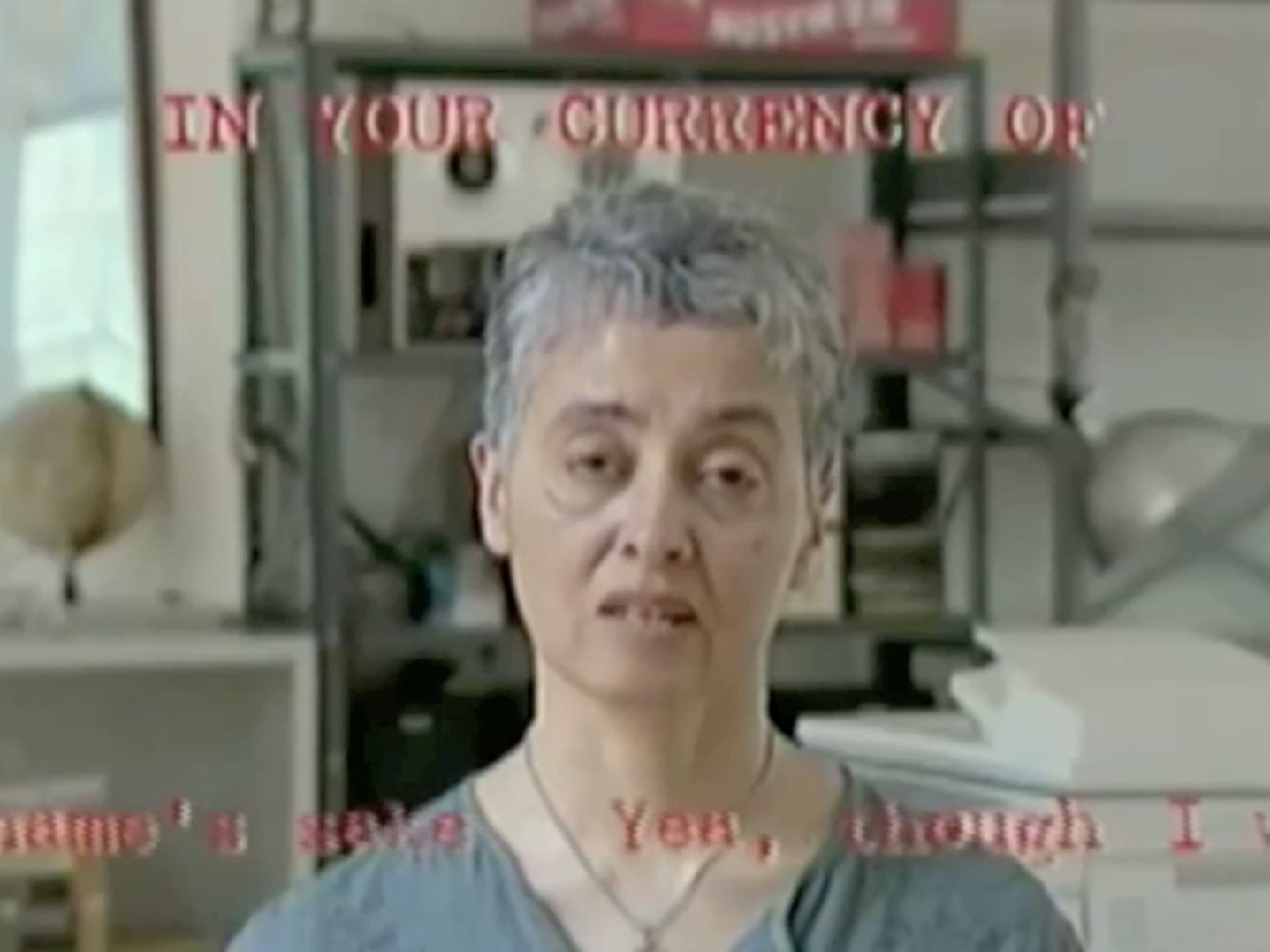 Adrian Piper, YOU / STOP / WATCH: A Shiva Japan, 2002
Film still
Color video of the performance, sound
42' 26''
Collection Adrian Piper Research Archive Foundation Berlin

This video performance refers to streaming news channels like CNN.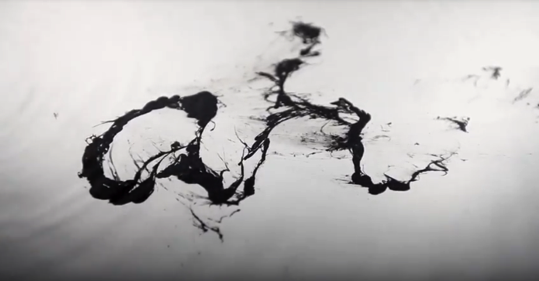 Charwei Tsai, Ah !, 2011
Film still Color video, sound
5'

Ah! is a celebration of religious diversity and harmony in Singapore. We can hear a panel of voices from different backgrounds singing "Ah". "Ah" is a sacred syllable in many religions: "A-llah", "A-men", "A-mitabah", "A-lleluia", and "A-OM". The artwork seeks to create a feeling of inner peace in each of us.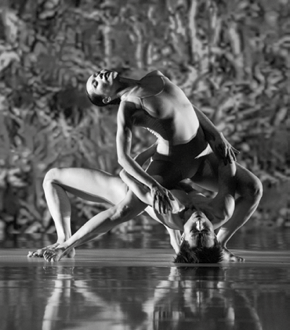 Cloud Gate Dance Theater of Taiwan, Rice, 2013
Choreography: Lin Hwai-min
Scenery design: Keh-hua Linen
Lighting design: Lulu W.L. Lee
Set design: Ethan Wang
Video: Chang Hao-jan (Howell)
Costum design: Ann Yu-Chien, Li-Ting Huang and the fashion department of Shih Chien University
Production: National Center for the Performing Arts - National Theater and Concert Hall, Taiwan, ROC - Esplanade - Theaters on the Bay, Singapore / New Vision Arts Festival, Hong Kong / Sadler's Wells, London, United Kingdom / HELLERAU European Center Dresden Art, Germany / Théâtre de la Ville-Paris

Performance presented with the support of the Ministry of Culture and Ministry of Foreign Affairs of the Republic of China (Taiwan).

The Cloud Gate Dance Theater combines traditional and modern techniques of dance. In this work, the company tries to capture the grace of a moment, inspiring by the peaceful feeling of a paddy field.
Poetics of the relationship: rites and rituals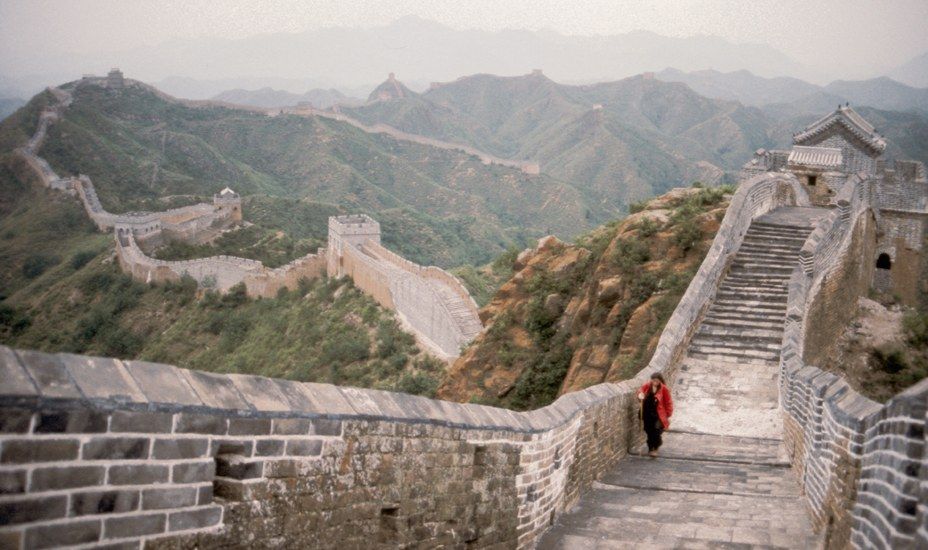 Marina Abramović & Ulay, The Lovers, 1988
Film still
Color video, sound
65'
Collection Ludwig Museum, Cologne (Germany)

Performance achieved with Ulay. The couple Abramovic Ulay writes the end of their relationship through a walk of 2000 km for several days on the Great Wall of China.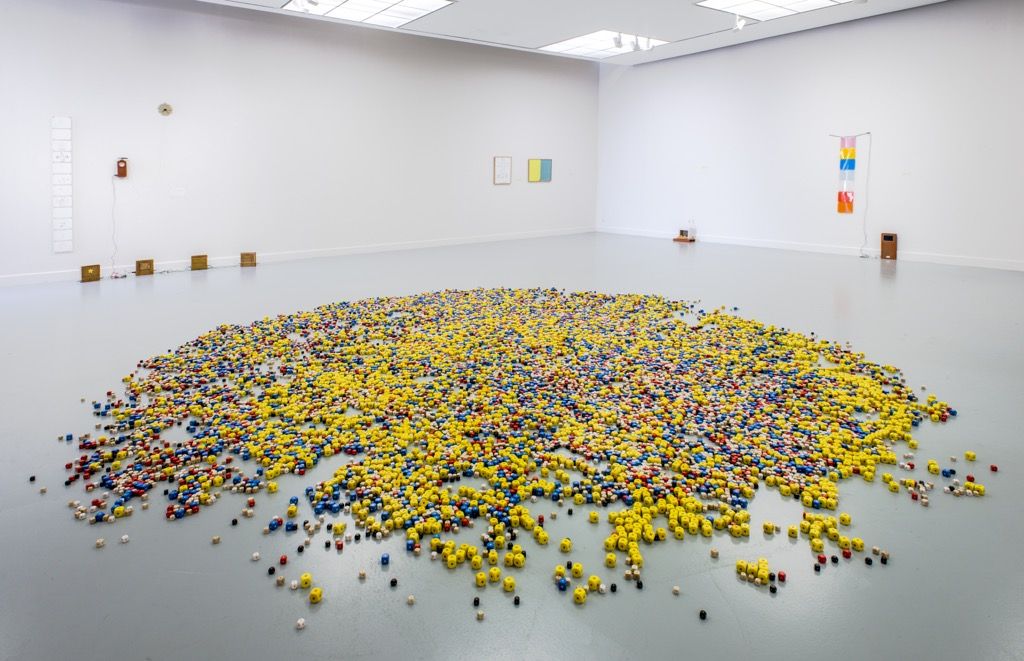 Robert Filliou, Eins. Un. One..., 1984
Exhibition view of Robert Filliou. The Secret of Permanent Creation, M HKA, 2016
Wood, paint, 16,000 dice of different colors and sizes
Surface of nine meters in diameter
Collection Mamco, Geneva

"Eins. Un. One... can be materialized, is still materialized and will be materialized without limits, in the most diverse combinations." - Robert Filliou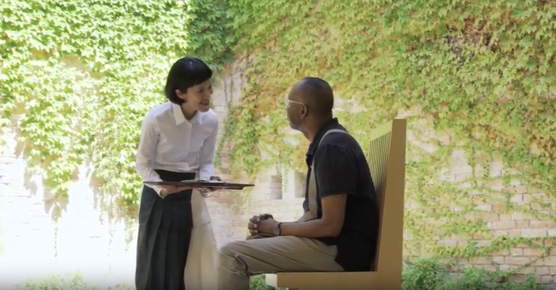 Lee Mingwei, When Beauty Visits, 2017
Film still
Video of the performance, in the frame of the 57th Venice Biennale "Viva Arte Viva", Scarpa Garden, 2017

The project deals with the encounter of Beauty, how each of us can define, remember and share this experience.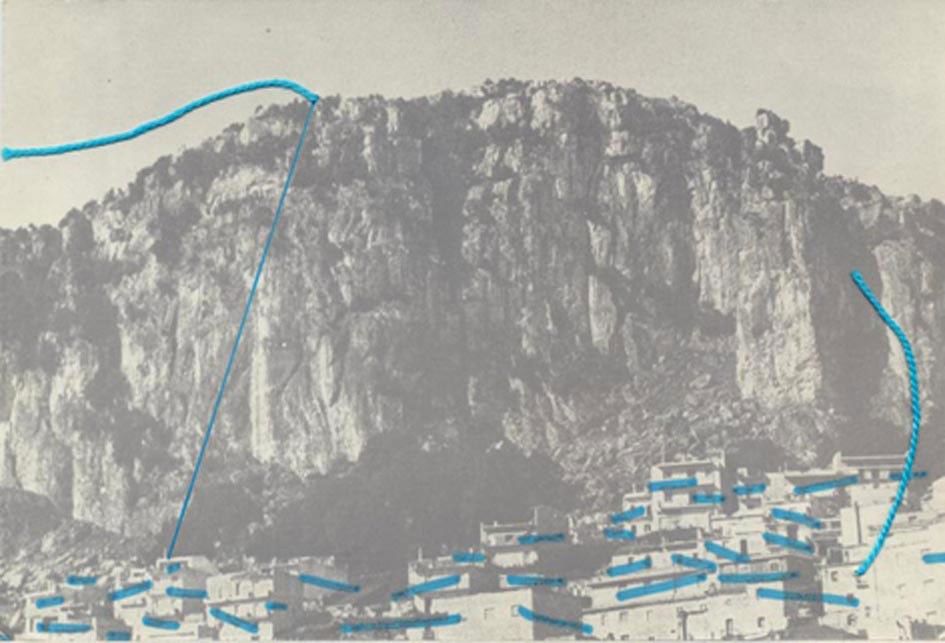 Maria Lai, Legarsi alla montagna, 1981

Fabric strips are given to each inhabitants of the artist's native village. Tied successively to each other, the bands then hoisted up the mountain in a symbolic and ritual gesture.
Charwei Tsai, Lanyu - Three Stories, 2012
In collaboration with Tsering Tashi Gyalthang
3 HD videos, sound
4' for each videos

The artist keeps on exploring the relationship between nature and spirituality through the analysis of a Taoist tribe's rituals in Lanyu Islands (Taiwan).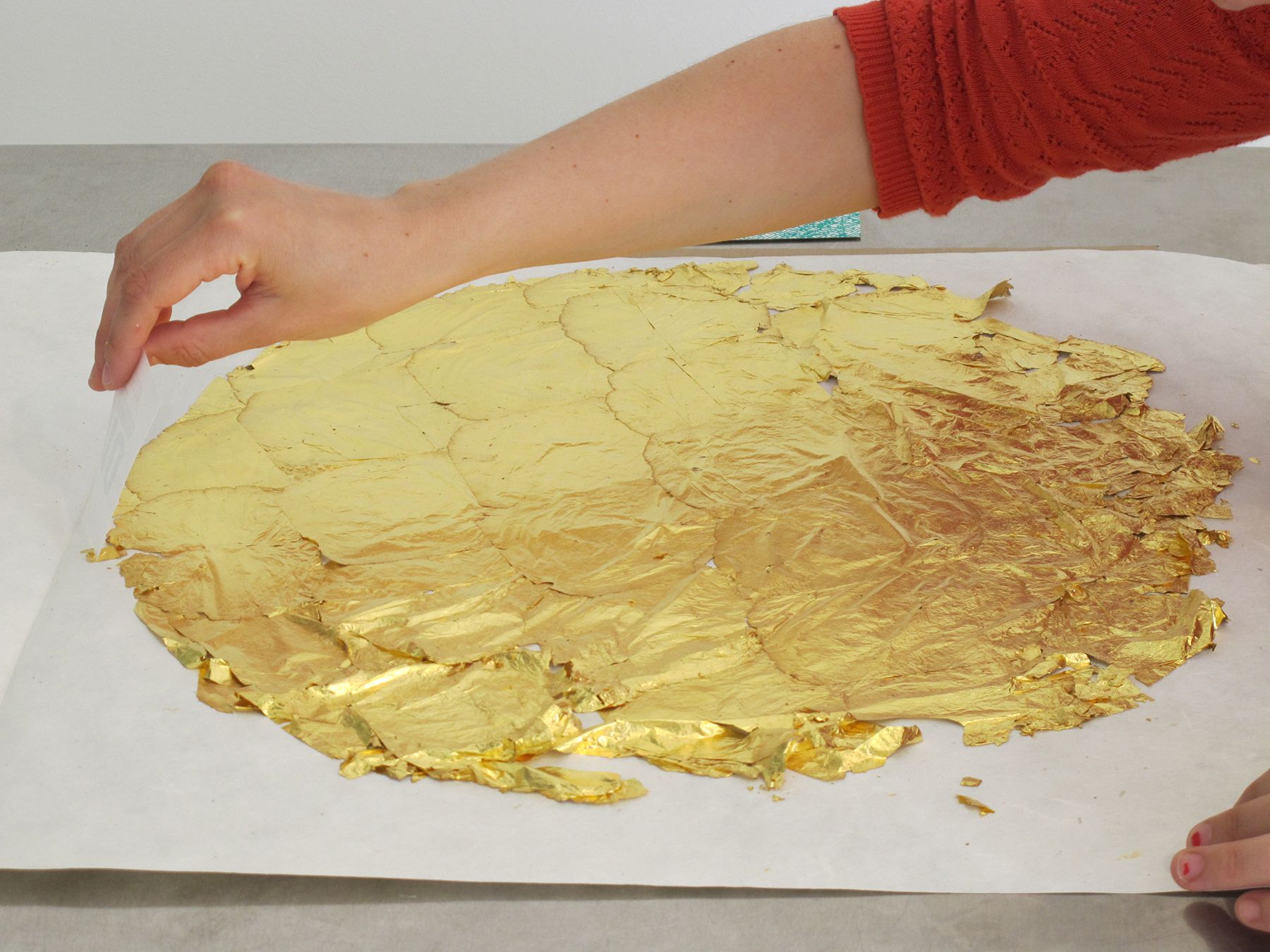 Pratchaya Phinthong, All is Dust, 2011
Two sculptures shaped like gold leaf
45 cm in diameter
Courtesy de gbagency, Paris

All is Dust consists in two sculptures made with gold leaf according to a traditional Thai technique. The artist then sends the two sculptures "two gold leaves shapes" to curators or collectors and invites them to "reveal" the artwork in some place. For Pratchaya Phinthong, this double delegation creates a dialogue constantly reformulated.
Augustin Berque
Philosopher, geographer and orientalist, former Head of Studies at the EHESS at the Laboratoire Chine Corée Japon (China Korea Japan Laboratory)
Jean-Jacques Wunenburger
Professor Emeritus of Philosophy, Honorary Dean of the Philosophy Department of the Université Lyon 3 (2000-2010), former Director of the Institute for Philosophical research of Lyon (2004-2011), President of the Gaston Bachelard International Association, Co-director of the International Center for Research on the Imaginary

And for the CNRS 5600 Environment City Society Mixed Research Unit, Atelier 7, epistemology and heuristic:

Bernard Guy
Director of Research at the Ecole des Mines de Saint-Etienne, Institut Mines Télécom (IMT)
Isabelle Lefort
Geographer, professor at Université Lumière-Lyon 2
Philippe Pelletier
Geographer, professor at Université Lumière-Lyon 2
Denis Cerclet
Antropologist, lecturer at Université Lumière Lyon 2
Pierre Montebello
Philosopher, modern and contemporary philosophy professor at University of Toulouse, author of Métaphysiques cosmomorphes, la fin du monde humain
Cyrille Noirjean
Director of URDLA (International center estampe & book), psychoanalyst (member of the International Lacanian Association)
Arnauld Pierre
Art historian, professor at Université Paris IV-Sorbonne Jean-Louis Poitevin Doctor of philosophy, writer and art critic
Alexandre Wajnberg
Scientist journalist at the RTBF (Journal parlé de Radio Une, Brussels)

And the artists Clarissa Baumann, Benjamin Blaquart, FRAME (Alys Demeure, Jérôme Grivel, Héloïse Lauraire, Sandra Lorenzi, Stéphanie Raimondi), Célia Gondol, Lola Gonzàlez, Linda Sanchez, Vahan Soghomonian, Mengzhi Zheng, Florian Varennes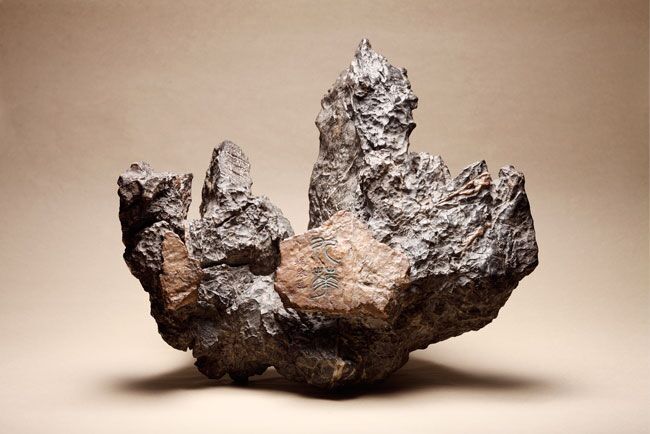 Rochers de lettrés. Itinéraires de l'art en Chine.
Musée Guimet, 03/23/12 - 06/25/12
Friday, November 3rd 2017, from 2:00 p.m to 6:00 p.m, at the IAC Auditorium.

Free admission upon registration with the visitors department: k.touzlian@i-ac.eu


We do not own the images featured on this page.
All rights belong to it's rightful owner/owner's.